Do you ever wonder where all the great things you find on Pinterest come from? Blogs! The free Bloglovin app is basically my lifesaver to stay updated in this new world I'm testing out: Blogging. I don't just follow travel blogs, but I have beauty blogs and tech ones too.
Some of the most popular blogs right now are the Blonde Salad, Cupcakes and Cashmere, Brooklyn Blonde, and Smitten Kitchen. Bloglovin' lists the most "popular" on the main page. I personally, don't follow many lifestyle blogs.
The photos and recipes from these bloggers pop up all over pinterest- but there's an even better way to stay up to date, follow them on Bloglovin' and see what they post as they post it.
Click the Eiffel Tower below to follow me on Bloglovin'!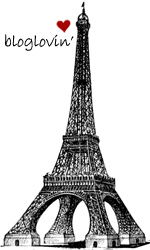 How Does it Work?
Just download the app to your iPhone or iPad, or you can go to their homepage and create and account. Next start searching all your favorite blogs. Obviously, first you'll search Hippie in Heels. Make sure you click on mine, not the lady that teaches breast-feeding *sigh*.
Once you follow some blogs, it works a lot like Facebook. You'll have a news feed. Other than a new way to kill time at work, and a new feed other than FB, twitter, and instagram to scroll through, you will be on top of the travel and fashion world! From fitness to photography and weddings, no longer will you see it on Pinterest when it's already out of style.
In case you completely missed the Parisian monument above, here's another chance to follow my blog on Bloglovin'.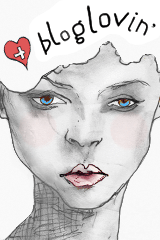 I hope you enjoy your new app & don't get into too much trouble slacking off at work. I find that I check the Bloglovin app more than facebook news feed. Have fun and I'll be sure to keep you in the loop of all the new blogs I follow!
I won't list them all because at this point I follow a mass amount of travel bloggers to stay up to date in the blogosphere, but here are the blogs I read almost every post on.
Alex in Wanderland, A Model Recommends, Angie Away, Ashley Abroad, Bakerella, Besudesu Abroad, C'est Christine, Cubicle Throwdown, Curiousity Travels, Dirty Paws, EssieButton, eTramping, Into the Gloss, That Backpacker, Blonde Banana, Twenty Something Travel, and Young Adventuress
I wasn't asked to write this post or compensated in any way- I just love this app and if you read my blog it's a great way, other than signing up for e-mails from me, to stay in the loop and not miss a post!
Did you enjoy this post? Let me know in the comments or by sharing it with the social media links! I'd love to keep giving you travel tricks & tips so feel free to subscribe by e-mail in the big purple box below. Don't forget you can follow me on facebook, twitter, instagram & bloglovin'.